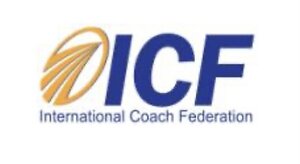 Coaching for Individuals, Couples and Groups
I offer Mental Health Coaching as well as Work Place and Business Coaching to Individuals, Business Partners, Teams and Groups.

According to the International Coach Federation (ICF), coaching is defined as a partnership with clients in a thought-provoking and creative process that inspires them to maximise their personal and professional potential. Coaching is a client-driven process that's distinct from other service professions, such as counselling, mentoring, consulting and training.

What is Mental Health Coaching?
Mental health coaching is a holistic, integrative approach to mental wellbeing that focuses on the individual as a whole. Mental health coaches work with clients to identify areas of their life that they are struggling with or may be causing them stress or anxiety and help them develop coping mechanisms and resilience.

Mental health coaching is not therapy or counselling but rather a supportive process that helps clients develop their own solutions to the challenges they are facing. Mental health coaches work with clients to set goals and create action plans that will help them to achieve their desired outcomes.

The main difference between counselling and coaching is that counselling helps people get psychologically unstuck, whereas coaching is a useful think-tank where there is no psychological stuck-ness.

I am experienced in helping clients who have struggled with :

Stress / Anxiety / Panic Attacks
Identity / Who Am I?
Relationships / Couples / Family
Dating in Mid-Life and Later Life
Connection / Making New Friends
Womens Circle
Disconnection / Isolation / Loneliness / Depression
Addiction
Better Wellbeing
Finding New Meaning and Purpose
Psychosomatic symptoms
Trauma / CPTSD
Existential Crisis / Life Changes / Transitions
Redundancy /Post Career
Retirement
Bereavement / Grief

What are the various types of Work Place and Business Coaching?
Career coaching
Life coaching
Organisational or business coaching
Performance coaching
Leadership coaching
Business Coaching

I am experienced in helping clients with:-

Career coaching—Provides support for employees looking to make a career transition, whether short or long term, including guidance on their professional development and job search. Career coaches may help with resume writing, job searches, online profiles, and job interviewing.

Life coaching— This specialty of coaching focuses on a variety of aspects of life, including career, health and fitness, finances, relationships, and spiritual growth.

Organisational or business coaching—Provides business owners and entrepreneurs with support in identifying goals, creating strategies to obtain those goals, and boosting the overall performance of the organization.

Performance coaching—Supports those within organisations who need to improve their work performance, often as a result of performance appraisal results, regardless of level or job title.

Leadership coaching—Provides coaching for those looking to grow and develop leadership skills, regardless of whether they are an individual contributor, manager, or senior manager.

Business Coaching-- Supports self employed, or small to medium business owners with building and growing their business.