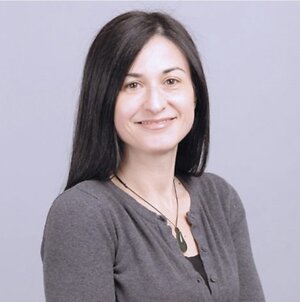 Professional Qualifications
Bio
Lia Brown, an experienced psychotherapist based in Hampstead, brings more than two decades of expertise in working with adult individuals, couples, and groups. She offers consultations, short term and open ended psychotherapy. Her journey has taken her from private practice to renowned institutions like the Priory and Tavistock Relationships, and she now offers swift and confidential appointments at the Schoen Clinic Chelsea.
Lia's passion lies in exploring the intricate interplay between our past relationships and how they shape our present connections with ourselves and others. Specialising in addressing underlying issues which manifest in symptoms such as low self-esteem, anxiety, depression, anger management, relationship challenges, sexual difficulties, eating disorders, addictions, ADHD, personality and attachment issues. She recognizes these as outcomes of past relational deficits, impingements, and losses.
Besides developing socialisation and communication skills, providing support and serving as a sounding board, for some patients groups promote social skills, help ease that sense of isolation, provide the opportunity to practice re-engaging with people and learn to get along with others. Groups teach you about yourself. Each group member holds up a mirror so you get to see yourself through their eyes, It's a way of uncovering the blind spots that may be blocking your ability to overcome your issues. Yet for other patients individual psychotherapy is more beneficial than group.
Employing an integrative humanistic approach, Lia promotes wellbeing by empowering her patients to enhance self-awareness and agency via exploring into emotions, disruptive patterns, and hidden narratives. This transformative process often leads to a renewed perspective, improved self-esteem, healthier relationships, and a clearer sense of purpose and fulfilment—both in one's professional and personal life.
Lia's journey began with training in Fine Art and Design, followed by rigorous education in Psychotherapy at The Institute of Psychosynthesis. She further honed her skills in Couples Counselling and Psychotherapy at the Tavistock Centre for Couple Relationships and expanded her expertise through Group Therapy training at the Institute of Group Analysis. Accredited by the UKAHPP and registered with UKCP, Lia's commitment to ethical psychotherapy is evident in her involvement with the UKAHPP Ethics Committee. Additionally, she is a qualified Corporate Executive and Personal Performance Coach, holding ICF accreditation. Lia is also a certified eclectic Shamanic Practitioner, integrating this wisdom in deepening therapeutic work. She has a long-standing interest in the holistic connection between the mind and body, drawing insights from diverse spiritual traditions including Shamanism, Non-Duality, Buddhism, and more.
Lia warmly welcomes both self-funding and insured patients to her practice, where she continues to facilitate growth, healing, and transformation.
Professional Qualifications
After training in Fine Art and Design, Lia trained as a
Psychotherapist at The Institute of Psychosynthesis, reg UKCP, UKAHPP accredited
CBT, Dialectic Behaviour Therapy DBT, Radically Open Dialectic Behaviour Therapy RO DBT,
ADHD Clinical Services Provider, Internal Family Systems,
Couples Counselling and Psychotherapy at the Tavistock Centre for Couple Relationships, BSCPC(SM)
Emotionally Focused Therapy EFT for Couples
Group Therapy at the Institute of Group Analysis,
Shamanic Practitioner HEDGE(cert.)
Corporate Executive and Personal Performance Coach and is accredited by ICF.

Lia has been in private practice since 2001 and has seen individuals and couples at the Priory Hospital., The Tavistock Centre for Couple Therapy and the CCIW Bereavement Service.

Lia sat on the UKAHPP Ethics Committee and is dedicated to the future of ethical psychotherapy and counselling in the UK.

Lia has a long-standing interest in our relationship to ourselves and others and the holistic connection between the mind and the body.

Lia has been practicing and exploring various spiritual and mystical traditions including Shamanism, Non-Duality, Buddhism, Osho, Ramana, Kabbalah and Rumi to name a few.

Areas of Specialism
Lia sees adult Individuals, couples and groups

Personal Approach
I am guided by the code of ethics of UKCP, UKAHPP and BSCPC